2021 NTTR Athlete Ambassadors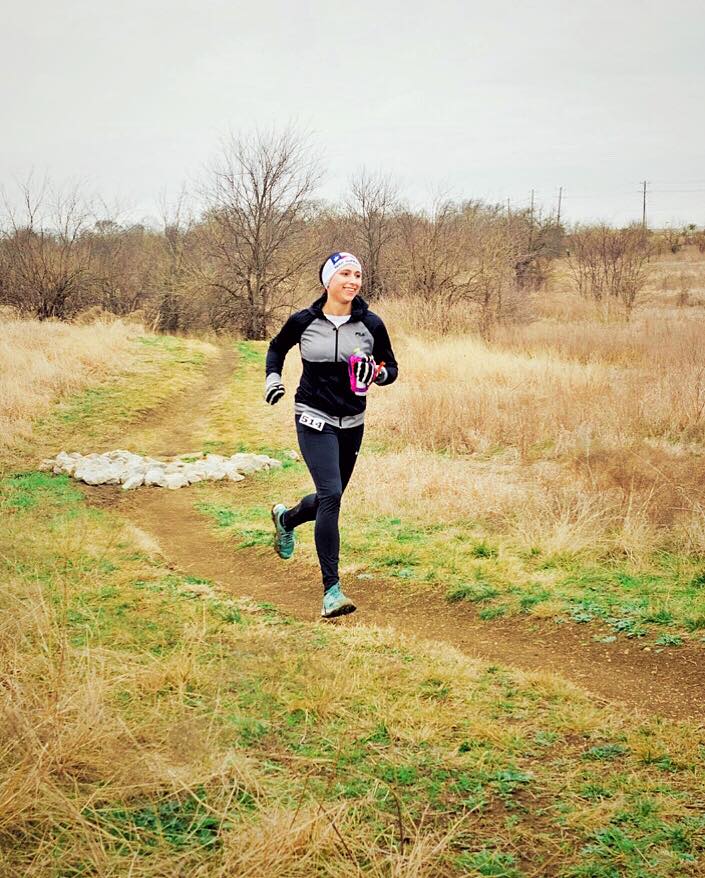 Never would I have thought I would ever be racing competitively. Growing up I was hardly interested in running. I played softball as a pitcher into college, so the majority of my athleticism was confined within a circle mid-field.
Occasionally I would bat, have a short sprint around the bases, and wait until my coaches would substitute someone in for me out of fear that I would get injured. It wasn't until the summer of 2018 where I discovered my passion for running, and now I find myself wishing I had done this my whole life. Running has not only changed me physically but has opened up new doors to my mental capabilities.
Specifically, I have found trail running to be completely fascinating. There is something to be said about the individuals within this sport. There is such a sense of comradery and I truly believe it brings out the best in people. Something unique about trail racing and ultramarathons, in comparison to other sports, is not that you just need endurance, but rather that you must endure. Within my short time as a trail runner, I have learned that the further the distance I run, the more I learn about myself and that there is so much room for growth and improvement.
Becoming an Athlete Ambassador by NTTR and competing against these incredible athletes is such a blessing. By the end of the 2019 season, I will run my first 100-miler and squeeze as many road and trail races in between as I can. My goal is to represent North Texas Trail Runners to the best of my ability and continue to spread the message of the incredible trail running community.
"At the end of the day, hard work may not be enough. You still may fail. But you keep going out there and go after it." – David Goggins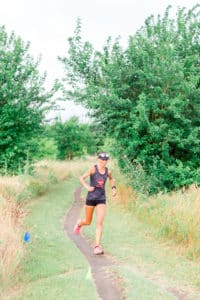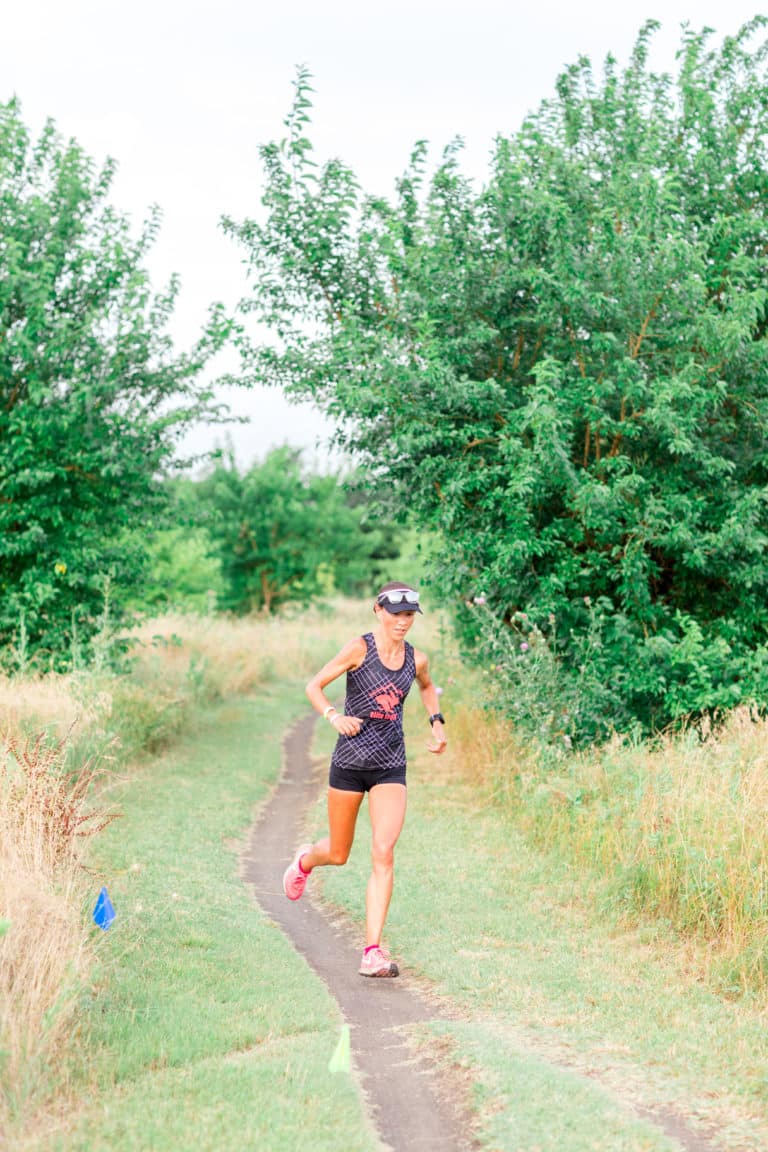 Rachel grew up in England with little background in sport. She first discovered an enjoyment of being active when she started cycling to commute to school and band practices, and taught herself to swim at fifteen years old. It wasn't until later, in her twenties, after moving to the U.S., that Rachel started running 5k and 10k races. From there, she soon found herself wanting to push for the Marathon distance.
Although she finished her first marathon with a Boston qualifying time, it was despite various injuries. Rachel knew she had to get creative around run-specific training in order to keep doing the sport she loved long-term, and continue to see improvements. This led her to start triathlon training and strength training. Several years later, Rachel's atypical minimal-running approach to training has allowed her to finish and place in triathlons from sprint to full-distance, in addition to running more marathons than she ever thought possible.
The ultrarunning "thing" kind of happened by accident for Rachel. Looking for a different challenge and new cross-training stimulus, she signed up for her first 50k; the notoriously hot and hilly Bulldog 50k, and was immediately hooked. It wasn't long before she wanted to push for her first 50-mile race as a post-baby "carrot". Loving that, she went on to finish her first mountain 100-miler (Santa Barbara 100), then another (Leadville Trail 100) and then another (Kodiak 100). Three tough, climbing-intensive 100's within about three months, and two course records to boot, all by an athlete who admits to being terrified of heights!
Realizing that the body is a finite resource, Rachel's goals are to focus on becoming a balanced, holistic athlete. She has dreams of competing at the elite level, but also being able to enjoy racing as her kids grow up and well into her senior years.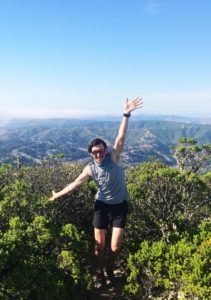 Trail running to me is a moving meditation through nature. One of my favorite things to do in this world is to simply focus on my breathing while gliding over obstacles only a good technical trail can provide. I feel like the truest version of myself when running trails and I absolutely love sharing this experience with others.
I found running in my mid-20s when I took off my shoes and discovered what it felt like to be a kid again. Barefoot running not only reminded me of the carefree freedom of childhood, it also taught me much about patience while my body figured out how to run light and smooth while growing stronger and avoiding injury. Finding trails during this time brought my love affair with running to another level completely.
Lately my focus has been on becoming a more well-rounded athlete, physically and mentally. To do this I've been incorporating functional fitness, yoga, and meditation practices into my daily and weekly routines. The goal of this work is to develop a stable foundation for getting faster and running longer. I'm hoping this translates into a respectable performance at Castle Peak 100K in August of 2020, and possibly my first 100 miler soon afterwards. Training for hard races provides an avenue to learn deeply about myself while giving me confidence that transfers over into every aspect of my life.
The trail running community in North Texas is full of some of the most amazing people I know. My goal for the next year and beyond is to foster this community by volunteering at local races and sharing my love for the sport and everything it has done for me with anyone who will listen. I feel so honored to be a part of this community and to represent it in my own way as an NTTR ambassador.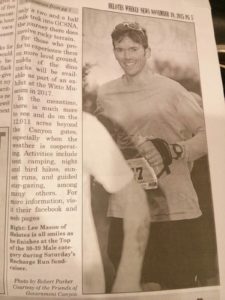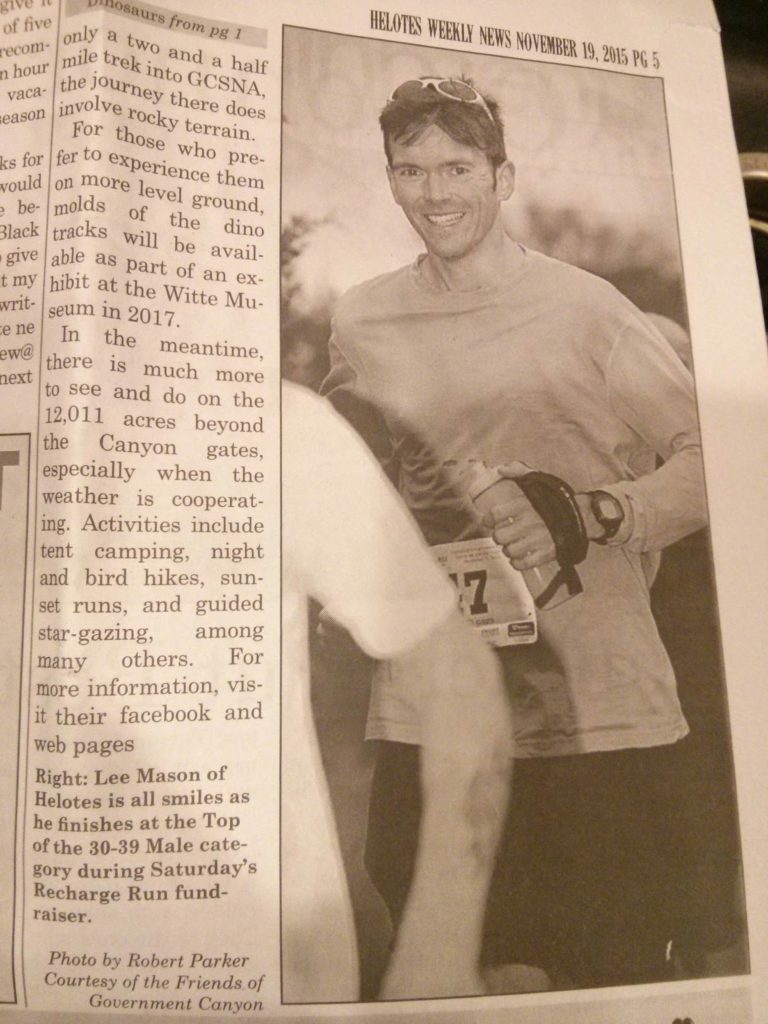 My love for running was passed down by my parents, who used to take my brothers, sisters and me out to Bachman Lake for weekly runs as a kid. When I was a junior in high school, I quit other sports to spend more time on the track everyday after school. But I'd never run more than 5k until I started graduate school, and needed to balance out the long hours behind a computer with longer distances on the road. 
I completed my first marathon in 2008, and have run a handful since then. Running quickly became an excuse to travel, and I soon began registering for races across the country and internationally. But it wasn't until about five years ago that some friends encouraged me to step off the road and onto the trail. I quickly found out that my experience didn't directly transfer; Trail running is a whole other game! The roots, rocks, puddles, and dirt make each run a new adventure. 
Moreover, there may be no better place to run trails than here in Texas. We're fortunate to have an expansive network of trails here in North Texas, which means plenty of reasons to play in the dirt! One of my favorite aspects of trail running is the beautiful locations in which the events are held. Most weekends, you can find me at Sansom or Gateway parks in Fort Worth. While I still love to combine running with travel, I now target different state parks and national forests for my next adventure. So far I've made it to about 30 of them, and look forward to checking off a few more in 2020! 
It's truly an honor to have been selected to serve as an Athlete Ambassador this year. Representing NTTR is an incentive to push myself further and faster than I've gone before. I've always enjoyed the pre- and post-race festivities at trail events, and now have one more reason to meet new people and tell them all about North Texas Trail Runners!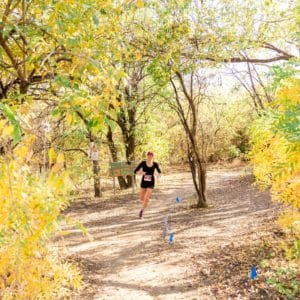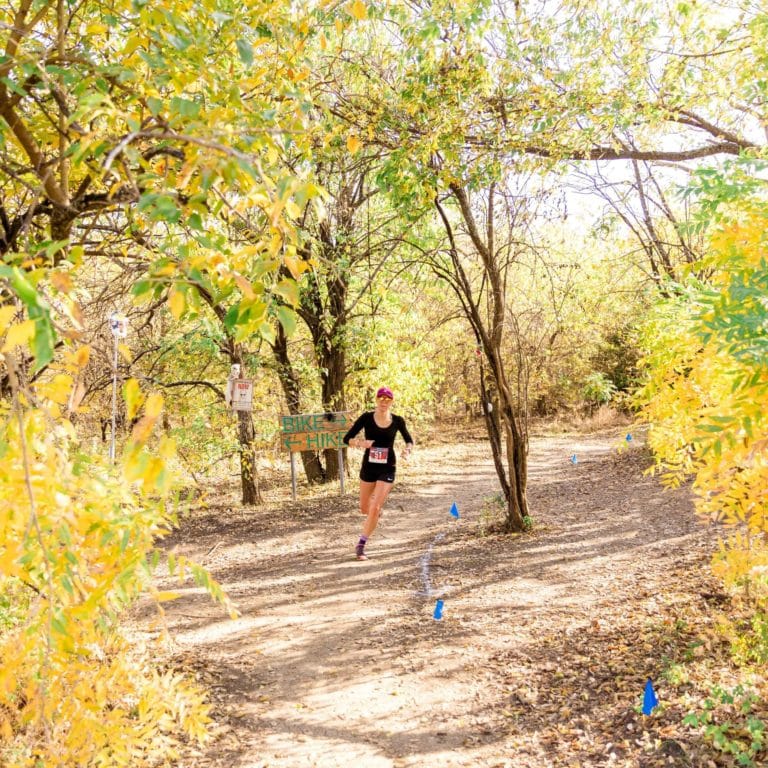 I've always been drawn to endurance athletics. I was a competitive swimmer growing up, but as I got older and pools were harder to come by, I took up running as an easy-to-access way to stay in shape. As I became more comfortable running, it quickly became a particularly enjoyable way to explore my environment.
Today, that same curiosity fuels my interest of exploring my environment through endurance sports – including triathlons and trail running. That exploration, especially while trail running, introduced me to a form a therapy I never expected. What I especially love and appreciate about trail running is that is forces you to pay attention just enough to remain aware of your surroundings, but that focus gives you space to calm your mind.
That mental training has been more valuable to me than any physical activity or sport. The mental endurance payoff became particularly valuable a few years ago when my youngest son was diagnosed with an aggressive form of brain cancer. The stress and heartache that I had to navigate forced me to tap into that same mental grit I had developed through my lifetime of endurance athletics.
Thankfully my son is a survivor and is thriving, but the trauma endured left remarkable scars. In the wake of that experience, trail running, yet again, has become a part of my healing journey. The time in nature, the mental grit, and the physical endurance collectively gave me a foundation to grow from and thrive.
To encourage this healing, my journey now includes some ambitious goals. In 2021, I plan to complete my first 50k race at Zion National Park and conclude my endurance training for the year with Ironman Maryland. I can tell this is just the beginning of an exciting new adventure that may even include a 100-miler at some point in the future as well.